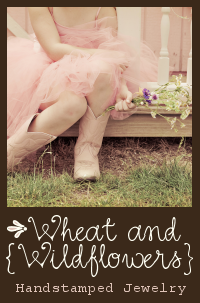 So in case you are new here.
I live with boys.
Lots and lots of boys.
And though I love them.....I sometimes find that I am slipping away from my girl side and plunging head first into their realm of fart jokes, burping, buggers and wrestling matches.
Mmmm.
Yep. I am slowly slipping away....
because sometimes.....
I think they are funny. I know right?!
Gone.
I am gone.
Which is why I was so excited to stumble upon
Wheat and Wildflowers
. SUCH cuteness going on over there.
Girly
cuteness.
Not a jock strap in site.
Ahhhh, it's girl land. I wonder if I'm too far gone to join their club.