I am finally pulling myself away from staring at some cute photos of two certain boys and rolling out our prizes or "thank you gifts" for any donations to help us get these boys home!..... Ok...wait....one more cute pic....I just can't help myself...
...ok, whew! I feel better now. ;)
We are stepping out and reaching out to ask for help...not the easiest thing to do but we know that God can call many to rise up and walk this journey with us. These dual adoption expenses are kicking our butt but those dual smiles are just so, so worth it! So thank you for considering helping us along this journey! Without further ado....the prizes!!
Kim at
Wheat & Wildflowers
has generously donated the "Wo Ai Ni" necklace!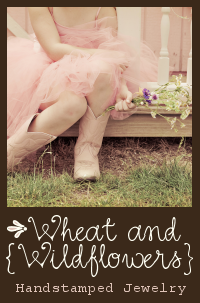 A $25 Starbucks* gift card!
A blog makeover by Alexis! She redesigned my blog a few months ago and this precious 16 year old girl not only has some mad blogging skillz but she has a huge heart for the orphan and her proceeds go to support missions. She is donating one basic blog makeover package! This makeover will include: a custom header, a custom template, background colors/papers, and coordinating font colors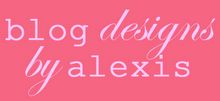 The rockin ladies over at
Wild Olive
have donated one short sleeve shirt of your choice shipping included!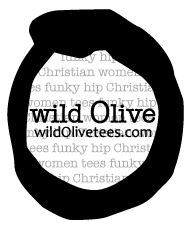 A sweet bracelet by the Purple Pearl.
Boy Mom Designs
has generously donated this long sleeve tee!
It's just one of many oh so cute designs they have over there! They also have Girl Mom tees....but I wouldn't know anything about that. ;) Check em out!
My dear friend
Yvonne
has generously donated a Scentsy Warmer to be given away for our raffle!!
Can I get a woot-woot?!
We merciously have had a Scentsy warmer for quite some time and it
masks the smell of sweaty boy
fills our home with luscious fragrance.
Along with this warmer she is including 3 fall-themed scentsy bars!
The rockin ladies over at 147 Million
are donating a tee as part of our raffle! They have some new designs that they are rolling out so head on over
here
and check em out!
A handmade necklace in deep green.
My sweet friend Glenda from
RocketFoot.com
has donated this running shirt!
Give the guys something to read while they're eating your dust. RocketFoot's original, Girl Power inspired, feminine fit tee looks and feels great. Our performance fabric features dry wicking properties that draw moisture away, keeping you cool, comfortable, and looking great. RocketFoot.com
Two handmade candle holders(this will be two separate prizes) made out of wine barrels straight from Napa Valley. My good friend Troi crafts each one by hand and they are naturally stained by the wine that it aged in the barrel on the flip side of each holder. Glass votive holders(not pictured) are included. They are stunning when lit, look great on a window sill and gorgeous inside a fireplace.
Also by Troi a wine stand. Counter-balances your wine bottle! Gorgeous!
My friend Megan
has graciously donated a Pampered Chef knife to giveaway on our raffle!
It slices
It dices
It...well, it's a knife so it does all sortsa things!
It's the 5" utility knife from their Forged Collection!
Holla!
You can check out the rest of Pampered Chef products
here!
Christian author and speaker Marla Taviano
has graciously donated one set of her books!
Also, my friend Jennifer a Mary Kay consultant
is giving one winner a chance to order anything Mary Kay at....are you ready for this?....
50% OFF
RETAIL. Any order big or small.
That's 50% off of her consultant's price..which is remarkable! She is throwing in free shipping to you as well!
Holla!
Finally, my friend Bobbie, an AdvoCare rep is donating two packages of AdvoCare Spark Energy Drink.
Since 1993, AdvoCare® has been a world-class nutrition company specializing in health and wellness, weight management, vibrant energy and sports performance. AdvoCare Spark is AdvoCare's best selling product. AdvoCare Spark® Energy Drink mix is a unique multi-nutrient system that's designed to provide nutritionally advanced, long-lasting energy and enhanced mental focus.* Its 21 vitamins, minerals and nutrients work synergistically to give you healthy, balanced energy without making you jittery like other caffeinated beverages. Up for raffle are two(2) boxes of AdvoCare Spark!!
www.advocare.com/0911494
or order or learn more about AdvoCare and our products
Bobbie Mach, AdvoCare advisor
Now onto the deets of how this works!
One free entry by posting this link to your Facebook page or blog! Just leave me a comment letting me know that you did!
For every $10 donation I will enter your name to win. $50=6 entries.
If you have already donated no worries! I am keeping track to ensure everyone is entered appropriately!
I will draw names and the first person will pick what prize they would like, the second one their chosen prize and so on.
This will run from now until October 15th and all money raised will go toward the boys orphanage fee of $5,100 per child.
Above all we can't say
thank you
enough for walking this road with us! Bless you!